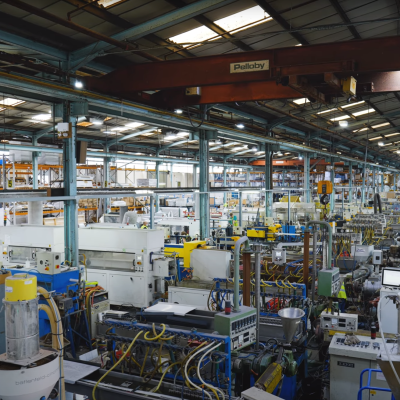 Services of VEKA Recycling
We strive to deliver a thoroughly professional recycling service with all our work. We make the process easy for you as the fabricator or installer. This clearly sets us apart from other providers who require a lot of work from their clients. It is important to us that working with us causes almost no additional effort and can be easily integrated into your daily work routine.
The VEKA Group were the first recycling initiative to perfect the closed loop process, whereby old uPVC windows and doors can be recycled and extruded into brand new ones. We take pride in leading the industry with our practices and will continue to break down barriers with uPVC recycling. The effort for you is minimal: we do most of the work - starting with the provision of needs-based collection containers to the actual processing in our state-of-the-art facility.
Window manufacturers, fitters and window dealers can have us dispose of all production waste from their own production and also their customers' old material in an environmentally friendly way. We also accept old materials such as old windows and dismantled roller shutters from disposal companies for recycling. If large quantities of production waste and old materials accumulate, we can also take over the entire property management or organise the logistics and transport arrangements on request.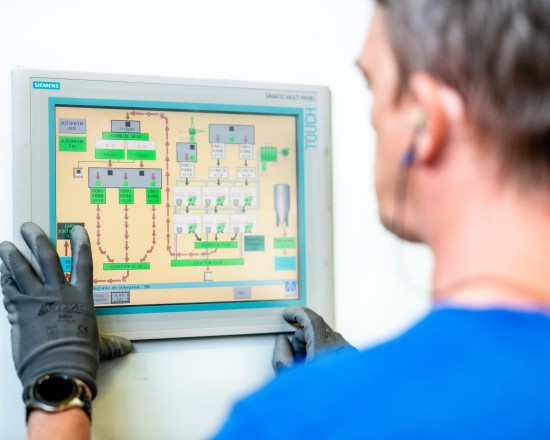 Modern plants ensure the flawless processing of the recycling material.
Rely on PVC recycling and benefit from the sustainable alternative that is also economical. Disposing of used PVC elements in waste incineration plants or landfills is expensive, time-consuming and harmful to the environment. With the VEKA environmental technology service, you can contribute to environmental protection in just six simple steps and save costs and effort at the same time.
Benefit from the advantages




What Our Service Aims To Provide
Accessiblity:




When you sign up to have your old uPVC windows and doors recycled with VEKA, there couldn't be less work for you at your end. We'll work closely with you to ensure you have the best solution for your companies uPVC material. As soon as you are ready, you can give us a call, and we'll arrange collection.
Simplicity:




When collecting the 'end of life' uPVC products in for us, you'll only need to remove the glazing. Any metal hardware that is built into the windows and doors can remain. You also won't have to separate by colour. It's as simple as that.
Convenience:




We acknowledge that you're busy, and don't expect you to be travelling to drop off points with your waste. One of our low emission fleet will come to you, collecting at a time that suits you. From there, we handle the rest of the recycling process.
Experience:




We began our initiative in the UK in 2007, meaning we already boast over a decade of experience in this industry. This time has also allowed us to steadily improve and fine tune our recycling service, including making it as straightforward and hassle free as possible for you.